3D-Druck Kickoff - alles, was Du für Happy Printing wissen musst
Thursday 12 July 2018 6:30 PM Thursday 12 July 2018 9:30 PM
Save
Saved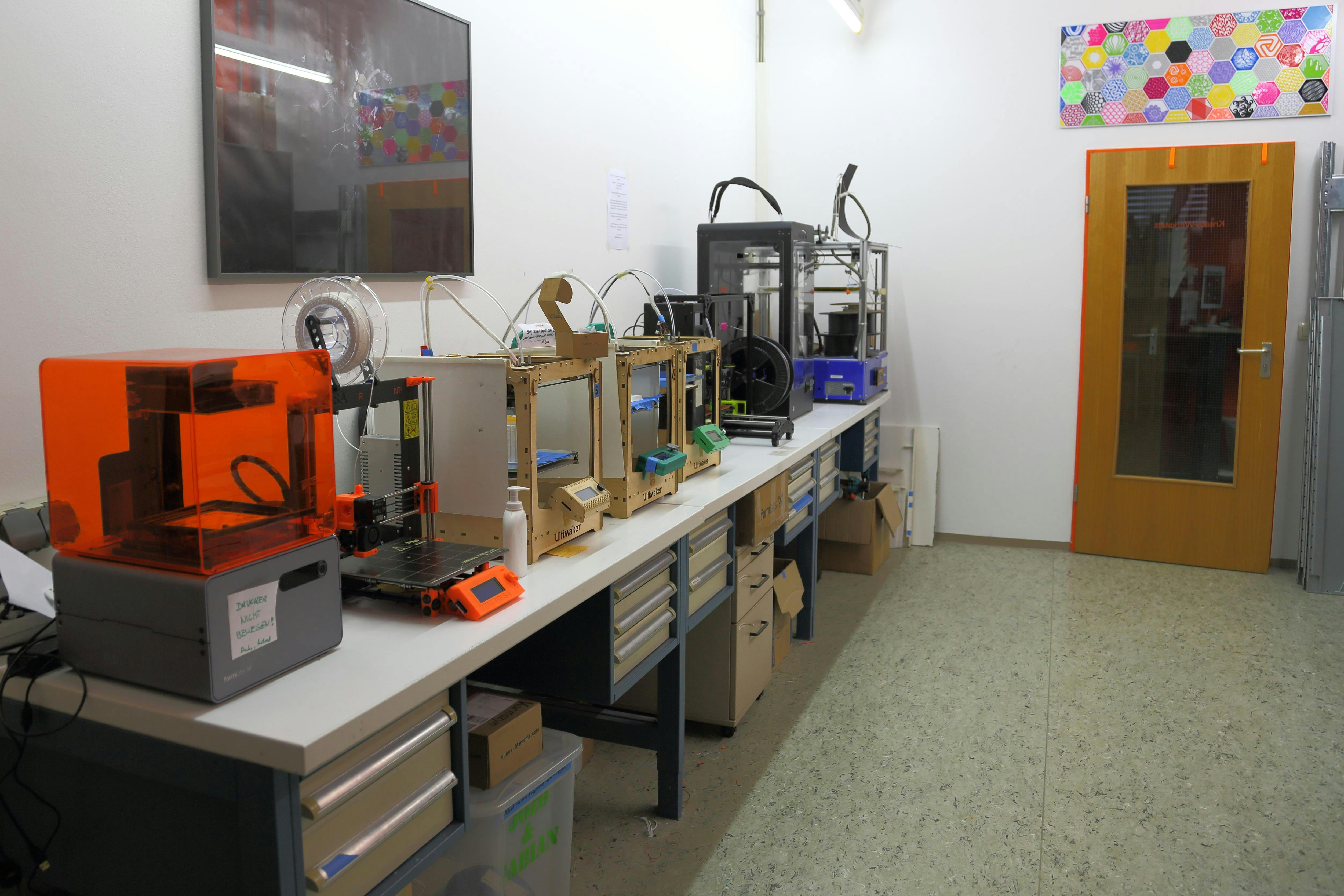 Last update 13/07/2018
763
3D-Druck Kickoff - Alles was Du wissen musst für Happy Printing
3D-Printing Kickoff - All you need to know for Happy Printing
Dieser Workshop findet ca alle zwei Wochen statt und vermittelt dir das Wissen, um die 3D-Drucker Ultimaker, Lulzbot TAZ6 und Prusa i3 im FabLab nutzen zu können.
Du wirst lernen, wie die 3D-Drucker funktionieren, wie man 3D-Modelle mit Hilfe der freien Software Cura für den Druck vorbereitet, wie man die 3D-Drucker bedient. Der Kurs gibt dir Tipps und Tricks mit auf den Weg, damit erfolgreichem 3D-Drucken nichts mehr im Wege steht.
Dieser Kurs wurde als Einführungsveranstaltung für FabLab-Mitglieder konzipiert, aber Nicht-Mitglieder können natürlich auch teilnehmen! Der Kurs ist für Mitglieder Voraussetzung, um später selbständig an den 3D Druckern arbeiten zu können.

Dieser Workshop findet mit unterschiedlichen KursleiterInnen statt:
Jozo hält ihn immer am Sonntag von 17 bis 20 Uhr

Mitra immer am Donnerstag 18.30 bis 21.30 Uhr

Und Kwi-Hae am Donnerstag auf Englisch
This workshop is held roughly every 2 weeks (and sometimes in English) and teaches you everything you need to know to work with the Ultimaker, Lulzbot TAZ6 und Prusa i3  3D printers at the FabLab.
You will learn how the 3D printers work, how you prepare 3d models with the free software Cura, how to operate the machines and gives you tips and tricks for your first successful 3D prints.
This course is designed as an introduction for FabLab members, but non-members can join too!
Bitte beachte:
im Normalfall finden all unsere Kurse und Workshops auch so statt, wie hier angegeben. 
Es kann in Ausnahmefällen aber vorkommen, dass es Änderungen gibt oder die Mindest-Teilnehmerzahl nicht erreicht wird. In diesem Fall werden wir Dich über die hier hinterlegte Email-Adresse informieren.
culture
expos
courses
workshop
Nearby hotels and apartments
FabLab München e.V.
Gollierstr. 70, München, 80339, Bayern, Germany
Gollierstr. 70, München, 80339, Bayern, Germany