ENDLICH! Konfliktlösung 3.0!
Image from meetup.com
Thursday 16 September 2021
Liebe Mitglieder der Gruppe,
ich wende mich heute an Sie, da Sie zu "meiner" (kostenlosen) Veranstaltung Mitte September einladen möchte:
3 x 90 Minuten Live Online-Workshop - ENDLICH! Konfliktlösung 3.0!
14. + 15. [masked], jeweils von 17:00h-18.30h (aufeinander aufbauend)
plus 30 Minuten Live-Forum
Sie möchten auch "schwierige" Situationen souverän meistern?
ABER
Sie haben keine Lust mehr, den x-ten Podcast "Erfolgreiches Konfliktmanagement" zu hören oder das garantiert ultimative Fachbuch zu lesen, das Ihnen "Wirklich sehr zu empfehlen!" ans Herz gelegt wurde? … Ihre Zeit und Energie zu verschwenden, in dem Wissen, dass danach "außer Spesen nichts gewesen" ist?
Sie möchten wissen, wie Sie wirklich langfristig und nachhaltig mit etwas Hintergrundwissen, einfachen Tools und ohne viel Schnickschnack Sicherheit und Souveränität auch in schwierigen Situationen gewinnen und behalten?
Mein Name ist Astrid Winderl, ich bin seit ca. 25 Jahren selbstständige Unternehmerin in der schönen Kurpfalz "in Sachen" Personalentwicklung, Qualifizierung, Training (in den sog. soft skills, wie Führung Kommunikation, Konfliktmanagement, Changemanagement etc.). Ich war selbst Führungskraft und bin u.a. ausgebildeter Coach. Spezialisiert habe ich mich auf den "Mitarbeiter-Wohlfühlfaktor" (Mitarbeiterbindung).
Ich bin schon seit langem erfolgreich in diesen Themen tätig (sozusagen schon eine "alte Häsin"), und ich zeige Ihnen in meinen 3 Live Online-Workshops:
# Warum und wann Konflikte "Fahrt aufnehmen".
# Was Bedürfnisse und Werte mit Emotionen und Konfliktlösung zu tun haben.
# Warum die Verwechslung von Wahrnehmung und Interpretation Konflikte fördert.
UND NATÜRLICH
# Warum Feedback geben eben doch keine Kunst ist, sondern ganz einfach.
# Wie Sie ab sofort mit Intelligenz und Leichtigkeit Konflikte souverän angehen und meistern.
WIE LANGE und WANN
# Die drei Workshops bauen aufeinander auf,
# dauern je 1,5 Stunden, am 14., 15. und 16. September 2021 und
# finden an drei aufeinanderfolgenden Abenden von 17:00h bis 18:30h statt (via Zoom).
# Zusätzlich stehe ich nach jedem Workshop ca. eine halbe Stunde für Fragen zur Verfügung.
Interessiert? Bereit für den ersten Schritt? Dann melden Sie sich an:
http://live-workshop.winderl-partner.de
Ich freue mich auf Sie!
Herzliche Grüße
Astrid Winderl
175 Views - 17/09/2021 Last update

---
Are you an event organizer?
Create events for free. They will be immediately recommended to interested users.
Create event
Nearby hotels and apartments
---
Event from
meetup.com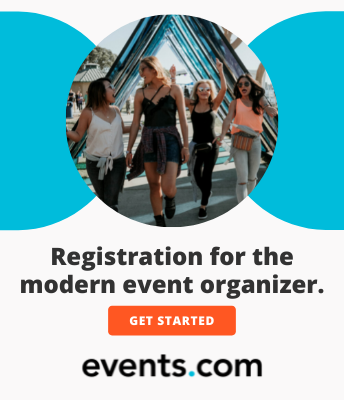 ---
---
Are you an event organizer?
Create events for free. They will be immediately recommended to interested users.
Create event