International House Annual Alumni Reunion & Meeting: Essen, Germany
COVID-19: many events have been canceled or postponed, please check with the organizer the event status.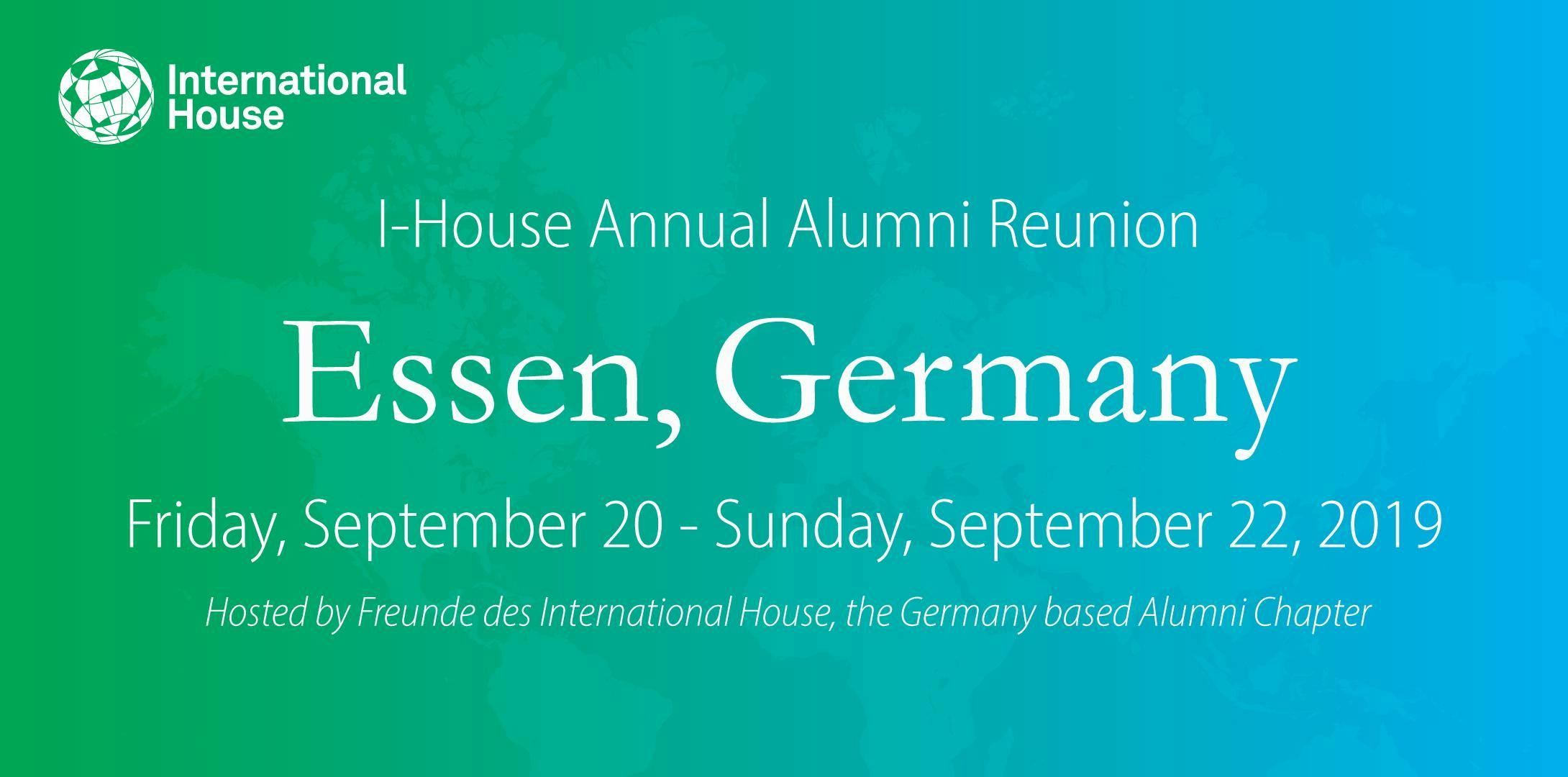 Image from eventbrite.com
From Fri 20 September 2019 to Sun 22 September 2019
From Friday 20 September 2019 to Sunday 22 September 2019
---
Please join us for the Freunde General Meeting & Annual Alumni Reunion: Friday 20 September to Sunday 22 September 2019 in the exciting German city of Essen.
Situated in the Ruhr Valley, "Essen" is a name that used to be a byword for "German industry" and the Krupp family, now ThyssenKrupp. But if you visit Essen expecting a post-Industrial cityscape, you may be in for a surprise. The tertiary sector has brought modern towers and parks, while a UNESCO-status industrial facility has been lovingly cleaned up as a monument. There are high-profile concert halls in repurposed factories, and the Zeche Zollverein coal mining complex, which was once the biggest coal mine in the world, is both formidable and elegant for its Bauhaus architecture and titanic coal washery.
This year we are excited to present a weekend program exploring the best that Essen has to offer. Full program and weekend itinerary below includes the Villa Hügel (massive 19th-century mansion once the residence of the Krupp Family); the UNESCO Zeche Zollverein coal mining complex; the Museum Folkwang; and the diverse downtown Essen. Naturally, having plenty of time to enjoy the company of I-House friends from all class years and countries around the world during the planned activities and meals on Friday evening, Sunday early lunch, and a formal dinner on Saturday with music and selected guests. And the optional but all-important Annual Freunde General Meeting with our scholarship selection and an update from International House.
The registration fee of 125 Euro per person includes all tours, venue room rentals, as well as food, beverage, and gratuities at the buffet lunch on Saturday and the formal banquet dinner and reception (including a selection of beverages, keynote speaker and musical performance) on Saturday evening. The reduced fee of 70 Euros per person is available as an option for those who have to miss the Saturday evening formal banquet dinner. We ask that you kindly register below for either the full weekend registration (including banquet dinner on Saturday evening: 125 euros) or the registration (excluding the banquet dinner on Saturday evening: 70 euros). Please also register for each of the weekend events, so the organizing committee can make the appropriate reservations.
*Important payment & registration note: Two options for payment are available.
1. Following registration please pay via SEPA bank transfer. For SEPA bank transfer, the account information is Freunde des International House e.V., IBAN: DE DE 08501900000276392077, BIC: FFVBDEFF, at Frankfurter Volksbank eG.
2. Following event registration pay via PayPal. If you choose to pay via PayPal, please note that in the registration below, and we will send you a PayPal invoice to the email address you have registered through from the Freunde Chapter PayPal account. We ask that you please remit payment following the invoice.
For questions regarding payment, do not hesitate to contact Julie Pape at jpape@ihouse-nyc.org or +1-212-216-8425.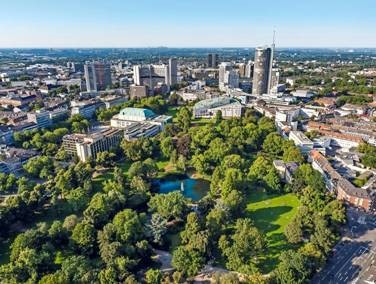 ---
Reunion Itinerary & Program
Friday 20 September 2019

:
14:00-15:30: "Kaffee und Kuchen" meet for coffee at Bootshaus ETUF on lake Baldeney
15:30: Meet for short hike to a guided tour of Villa Hügel
16:00-17:30: Guided tour of Villa Hügel
At the start of the 1870s Alfred Krupp, of the famous family of industrialists, ordered a 269-room villa in 20 hectares of land over the Ruhr. We will take a guided tour and learn insights about the Krupps, their business empire and the city of Essen in this period. The guided tour begins promptly at the main entrance at 4 PM sharp and will conclude at 5:30 PM.
19:30: Get Together Dinner in Rüttenscheid at L'Osteria
Join us for a casual welcome dinner at L'Osteria to welcome I-House friends to the city. After dinner drinks to follow at the Gin & Jagger cocktail bar (located next door to L'Osteria)
Saturday 21 September 2019
09:30: Meet at Zollverein Besucherzentrum for 10:00 am guided tour of Zeche Zollverein
10:00-11:30: Guided tour of Zeche Zollverein "Kohle uand Kumpel"
The Ruhr's most celebrated industrial facility and a World Heritage Site, the Zollverein Complex is a vast coal mine and coking plant in operation from 1847 to 1993. Its heyday came in the post-war period when an industry like this powered Germany's Wirtschaftswunder (Economic Miracle). The 100-hectare complex was sold to the city after it closed and quickly became a monument and a UNESCO site.
Note: In-and outdoor tour in a former industrial site. Please wear comfortable walking shoes and clothing suitable for expected weather! Please contact the event organizers in case you are physically challenged, difficulty walking stairs, etc.
12:00-13:00: Welcome Presentation by Professor H.-P. Noll, CEO of Zollverein Stiftung & Buffet Lunch
Assemble from 11:30 at "Rundeindicker" meeting room (access via Zollverein Besucherzentrum, where the guided tour will conclude.
13:00-14:30 FREUNDE e.V. Member's Meeting, Scholarship Award Selection & News from I-House
Freunde annual general meeting (all welcome to attend, members may vote) and presentations by International House given by Emily Wakeling and Julie Pape of the I-House Development, Alumni Relations & Communications team.
Freunde Members Meeting Agenda:
News from International House New York

Freunde Scholarships: Presentation by Scholarship Board & Voting

Update from Treasurer

Dismissal of Freunde Board

Brainstorming on future Alumni events
Alternatives for guests include: visit Ruhr Museum and/or special exhibition "Margarethenhohe", or Red-Dot-Design Museum, or shopping (e.g. fine china in historical Keramischen Werkstatt Margaretenhoehe tradition)
14:30-16:30: Tour the city of Essen by bus!
Get an impression of the Essen cityscape including Thyssen-Krupp old and new headquarters, historic Margarethenhoehe garden city, medieval Werden, and ending with a stroll by key downtown buildings, the Cathedral, Old Synagogue, Grillo Theatre, Lichtburg, modern City Hall, etc. Stop for coffee, shopping, or a visit to the Cathedral Treasure museum along the way!
19:00-22:00: Reception & Formal Banquet Dinner at Parkhaus Hügel
The evening will begin with a cocktail reception at 19:00 at the Parkhaus Huegel, followed by a formal seated dinner and program. The program will feature a keynote address by Dr. Thomas A. Lange, Co-Moderator of the Initiativkreis Ruhr and CEO National Bank. We will also hear a musical interlude by students of Folkwang University of the Arts, an international leading performance and fine arts school.
Kindly indicate your meal preference and special dietary requirements upon registration (meat, fish, vegetarian).
If you still have the energy following dinner, join friends for a cocktail downtown around Rüttenscheid or Kennedy Platz!

Sunday 22 September 2019
10:15: Meet at Folkwang Museum
10:30-12:00: Guided Tour of the Folkwang Museum
Essen's renowned art museum presents every European movement from the Romantics in the 19th century to Abstract Expressionism after the Second World War. "Das Schönste Museum Der Welt (bis 1933)" - the first public modernist and avant-garde collection in Germany.
12:00-2:00: Farewell Lunch at Folkwang Museum Restaurant & Departures
---
Guest Information
Getting to/from the airport: It takes less than 30 minutes by taxi to reach Essen from Dusseldorf International Airport (DUS), and several regional express and long-distance trains, as well as trams on the S1 line, connect Essen with the airport. Other airports nearby include Cologne/Bonn (around an hour by train) and Dortmund (approximately 45 minutes by car) or Weeze.
Arriving by train: Over 100 InterCity, EuroCity, InterCityExpress, and Thalys long-distance trains stop at Essen's main railway station every day. And within the city itself, all main tram and subway lines stop at the main station; additional bus lines stop at destinations throughout Essen.
Arriving by car: Depending on your hotel there are different options, including two low-cost Contipark's ("Maxstrasse" or "Philharmonie").
Accommodation:
The following hotels are all within walking distance from the Hauptbahnhof (main train station) and conveniently located nearby subway stations:
Handelshof (traditional, central upscale hotel) or Essener Hof

Sheraton (more upscale)

Motel One (central)

Unperfekthaus (a bit of a walk but part of a rather unique concept, offers a regular hotel but also a "Friends" - like room share for groups http://www.wg-hotel.de/e/e)

and various budget or apartment hotels nearby (ibis, GHOTEL, Petul City, Intercity...)
If you need help with Airbnb or other options or if you are on a tight budget, looking for room shares (couch surfing), please contact event organizers Rudy Koenig or Ludger Dohm.
Suggestions for early arrivals on Friday or late departures on Sunday:
In and around Essen (approximately 15 minutes by car or public transportation):
Walk around old towns of Kettwig or Werden

Boat cruise on Baldeneysee (departure/arrival at ETUF)

9 holes and lunch at Golfclubs ETUF or Haus Oefte

From ETUF: hike to Ruine Isenburg overlooking Baldeneysee

With children: Phänomania Erfahrungsfeld (near Zollverein)
Related to coal and steel, outside Essen (approximately 40 minutes by car):
Bergbaumuseum Bochum (mining museum)

Landschaftspark Nord in Duisburg (former steel foundry industrial site)
What to wear/weather
Well, your guess is as good as ours! It might be delightful, warm and sunny. It might be cold and wet. Layers are the answer. And have something waterproof just in case. Or maybe sunglasses. Comfortable shoes are a must – there is plenty of walking in the program. Check out the weather before you travel. The banquet dinner on Saturday evening attire, plan for smart casual.
Tourist information and to learn more about Essen: https://www.visitessen.de/startseite_14/Startseite.en.html
If you have any specific needs or questions, please contact Rudy Koenig '83 (rk@ruediger-koenig.com) and Ludger Dohm '86 (udger.dohm@on-line.de) by email.
---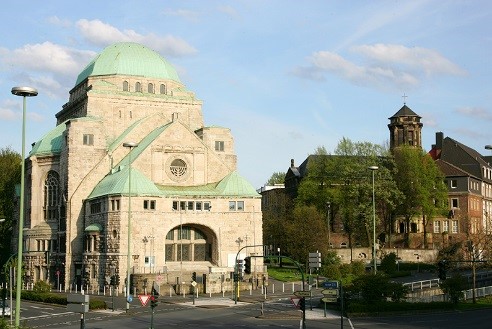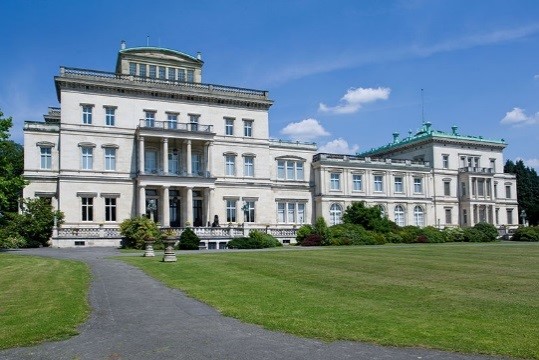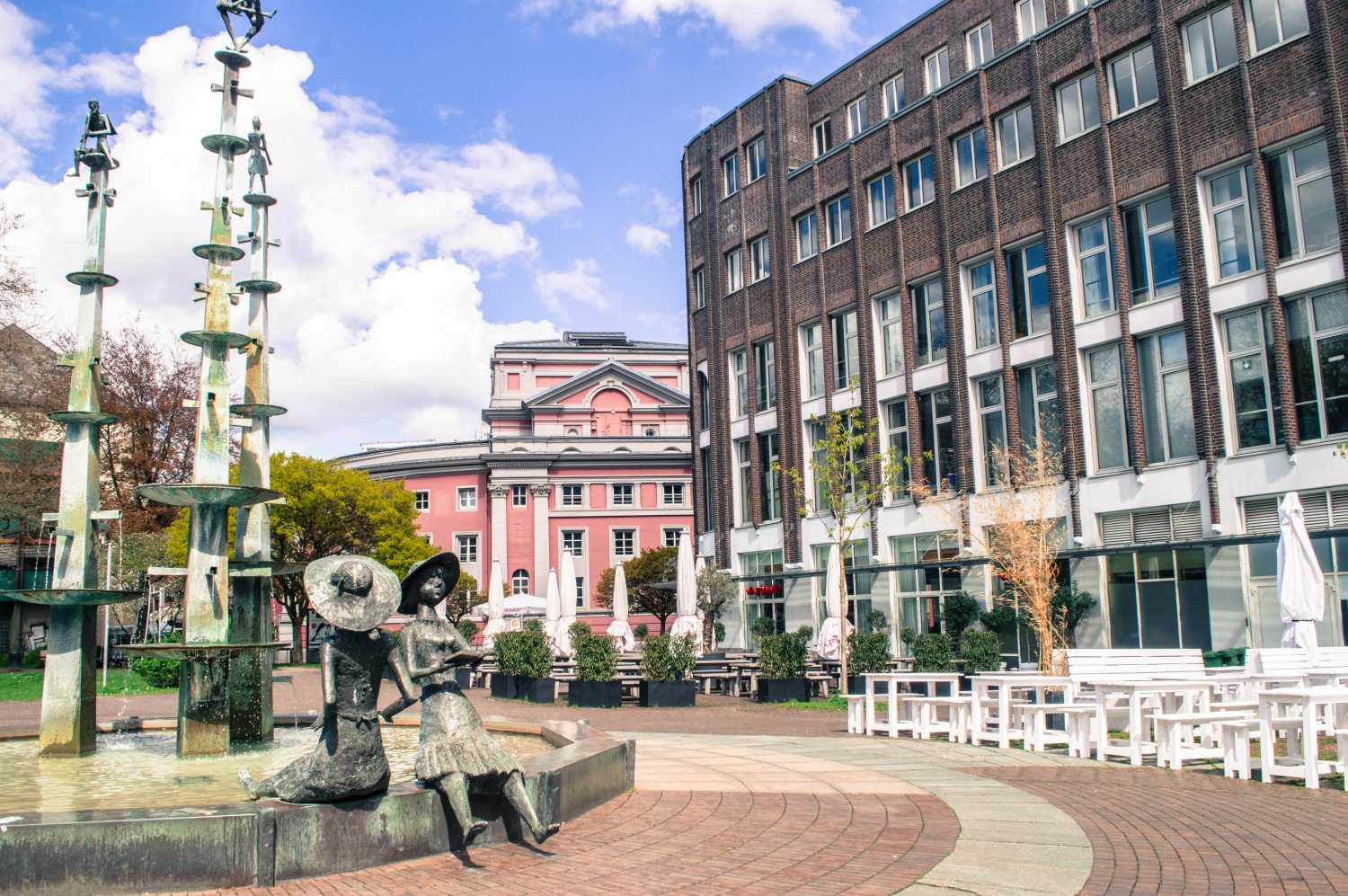 664 Views - 23/09/2019 Last update
---
Are you an event organizer?
Create events for free. They will be immediately recommended to interested users.
Create event
Nearby hotels and apartments
Essen, Germany
---
---
Event from
eventbrite.com
---
---
Are you an event organizer?
Create events for free. They will be immediately recommended to interested users.
Create event
Essen

›