Joining up the implementation of the NDCs and the SDGs: tools and recommendations
Wednesday 15 November 2017 2:00 PM Wednesday 15 November 2017 4:00 PM
Save
Saved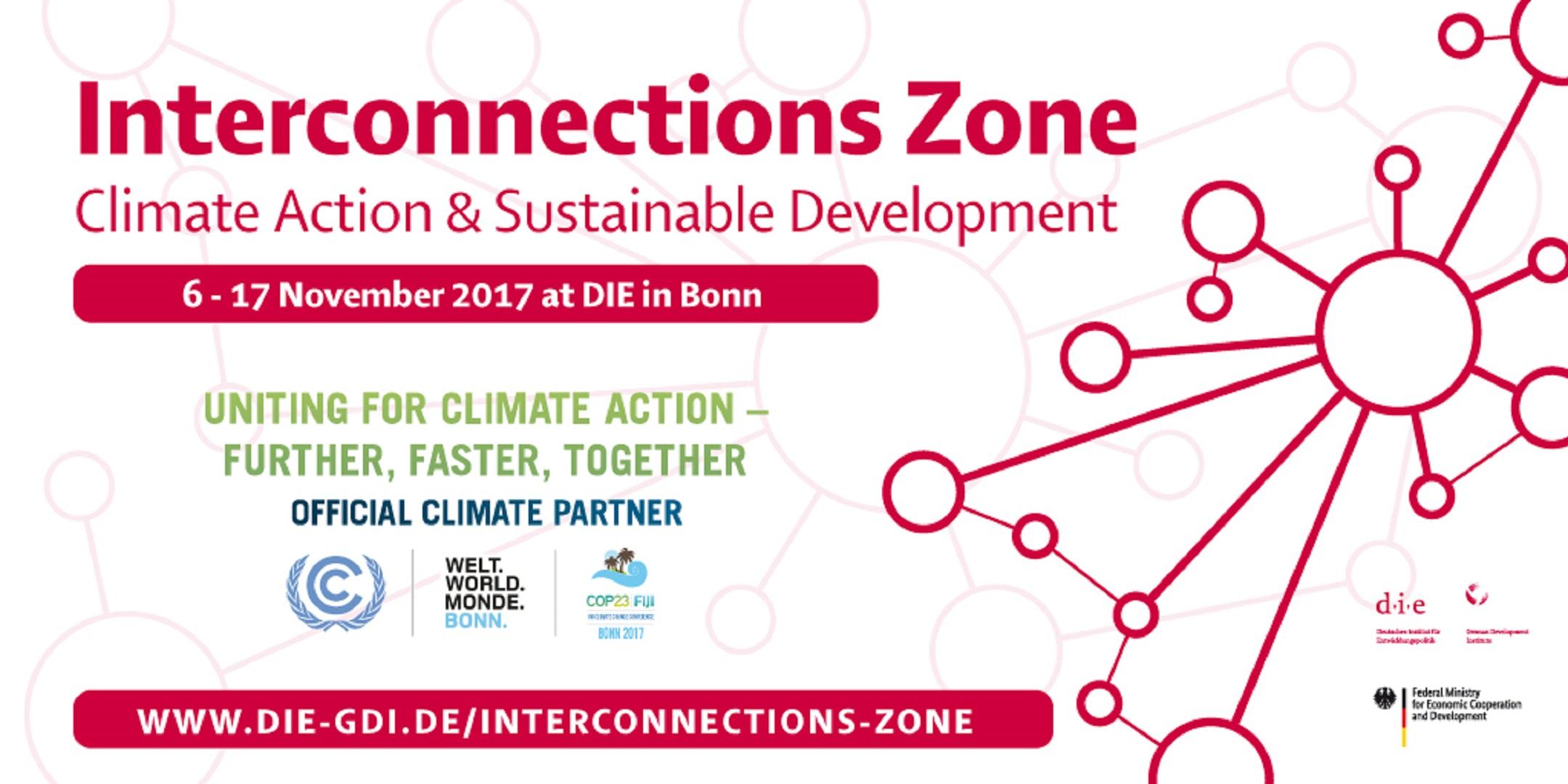 Last update 16/11/2017
134
The side event will convene policymakers and members of civil society, business and academia to discuss opportunities for joining up implementation of SDGs and NDCs. It will highlight key levers for delivering both sets of goals jointly to maximize synergies, overcome trade-offs, optimize resources and ultimately scale up impact.   
The event will start with a presentation of tools and options to link both agendas. An overview of the global NDC-SDG linkages data, housed on the Climate Watch platform, will show users potential synergies at global, country and sector levels. WRI will also share results from a paper with GIZ on joined-up NDC-SDG implementation, which lays out policy, budgeting and monitoring shifts that could support an approach to both agendas.   
In an interactive discussion, country representatives will share experiences and lessons learnt in integrating the two agendas and panelists will share key takeaways to promote a joint approach at home.
The event is organized by WRI and the NDC Partnership and GIZ (Deutsche Gesellschaft für Internationale Zusammenarbeit.
Nearby hotels and apartments
DIE Interconnections Zone at COP 23
Tulpenfeld 6, Bonn, 53113, Germany
DIE Interconnections Zone at COP 23
Tulpenfeld 6, Bonn, 53113, Germany