New! Learn to paint! I Neu! Lernen zu malen! Monthly ticket. / Monatskarte.
COVID-19: many events have been canceled or postponed, please check with the organizer the event status.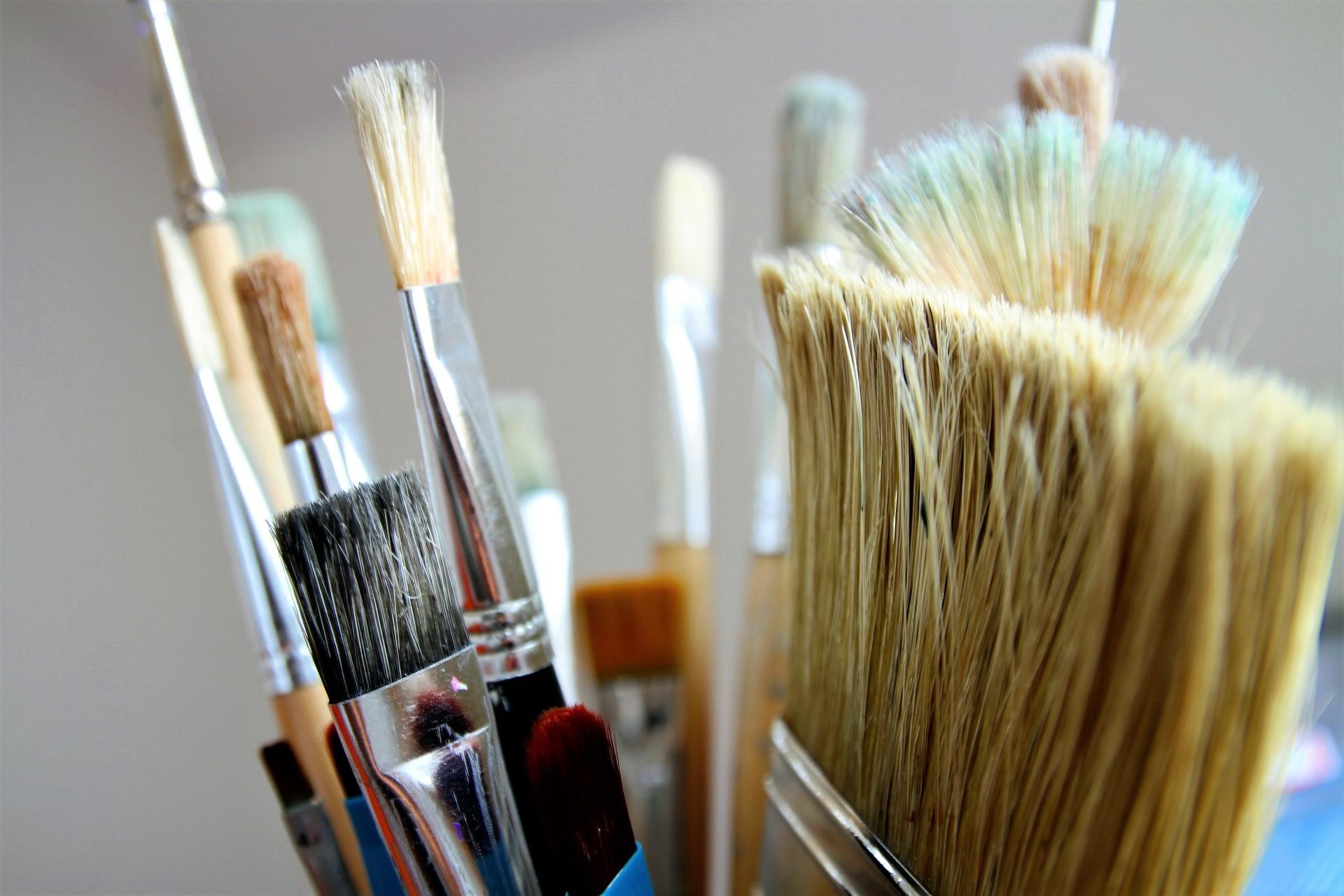 Image from eventbrite.com
---
Painting basics
Open for absolute beginners and intermediate.
In one month of customised program you will delve into basics of painting.
Classes are in english. For german speaking participants there will be explanation in german as well.
What will you learn?
- Basics about painting materials
- Color theory basics
- How to set and mix colours
- Use of brushes
- how to paint light and shadows
- choosing motive
- using colours contrasts
Where?
Nachbarschaft Zentrum, Brunnenstraße 145, Berlin Mitte.
When?
Every Saturday from 15:00 till 18:00
How long?
4 times a week for 3h all together 12h
What will you get?
Material which is included in price (Easels with canvas 24xx30 or 30x40cm, Acrylic colours, brushes, pencils, charcoal for drawing and soft erasers). You can bring your own painting materials as well.
You can either take your painting home each time after the class or on the last day.
Small groups of 6-8 people max.
Fee: 135 € for 12 hours (once a week 4 times a month). Length of one course 3h.
You can get 10% discount for cash (120€). For this you need to register at least 2 days before the event starts and pay on the place of event. For registration write an email to: vedran@vrazalic.com with subject: Registration painting art classes 10% discount. Registration for this offer is possible till 15th of March.
After registration you will get invoice in your email and confirmation of registration. By request you can get printed invoice before begining the class.
In case you can't come
(illness or other reasons):
You can miss out twice in one month and a half and attend max. two other classes in compensation. In order to postpone your class you need to write an email at vedran@vrazalic.com 48h before the class begins. In case you don't announce this on time, it will be not possible to make it up. Thank you for your understanding.
Drop in for one class 35€ for cash.
Payment possible over paypal 38€
________________
Cancellation for payment:
till 48 h before class start, you get whole amount back
till 24 h before class start, you get half amount
on the day starting class is not possible to have money back
For any question feel free to write an email vedran@vrazalic.com or call 0162 71 77 372‬
________________
Grundlagen zum Malen!
Offen für Anfänger und Fortgeschrittene.
In einem Monat des individuellen Programms werden Sie in die Grundlagen der Malerei eintauchen.
Der Unterricht findet in englischer Sprache statt. Für deutschsprachige Teilnehmer gibt es Erklärungen auch in deutscher Sprache.
Was wirst du lernen?
- Grundlagen zum Malmaterial
- Grundlagen der Farbtheorie
- Wie man Farben einstellt und mischt
- Verwendung von Bürsten
- wie man Licht und Schatten malt
- Motiv auswählen
- Farbkontraste verwenden
Woher?
Nachbarschaft Zentrum, Brunnenstraße 145, Berlin Mitte
Wann?
Jeden Samstag von 15:00 bis 18:00 Uhr
Wie lang?
4 mal pro Woche für drei Stunde alle zusammen 12 Stunden
Material ist im Preis inbegriffen (Staffeleien mit Leinwand 24x30cm oder 30x40cm, Acrylfarben, Pinsel, Zeichenkohle und Radiergummis). Sie können auch Ihre eigenen Malmaterialien mitbringen.
Sie können Ihr Bild entweder jedes Mal nach dem Unterricht oder am letzten Tag mit nach Hause nehmen.
Kleingruppen von 6-8 Personen max.
Gebühr: 135 € für 12 Stunden (einmal pro Woche viermal im Monat). Dauer eines Kurses 3 Stunde.
Sie können 10% Rabatt für Bargeld (120 €) erhalten. Dafür müssen Sie sich mindestens 2 Tage vor Veranstaltungsbeginn anmelden und am Veranstaltungsort bezahlen.
Für die Anmeldung schreiben Sie eine E-Mail an: vedran@vrazalic.com mit dem Betreff: Anmeldung Malunterricht 10% Rabatt. Die Anmeldung zu diesem Angebot ist bis zum 15. März möglich.
Nach der Registrierung erhalten Sie eine Rechnung per E-Mail und eine Bestätigung der Registrierung. Auf Wunsch erhalten Sie vor Kursbeginn eine gedruckte Rechnung.
Falls Sie nicht kommen können:
(aus Krankheitsgründen oder anderen ernsthaften Gründen)
Sie können zwei Mal in anderthalb Monaten verschieben bzw. eine Ersatzstunde wahrnehmen. Um den Kurs zu verschieben, müssen Sie 48 Stunden vor Kursbeginn eine E-Mail an vedran@vrazalic.com senden. Wenn Sie dies nicht rechtzeitig ankündigen, kann die Stunde leider nicht nachgeholt werden.
Kommen Sie für eine Klasse um 38 € über PayPal (vedran@vrazalic.com) oder 35 € in bar bezahlen.
Bei Fragen wenden Sie sich bitte an folgende E-Mail-Adresse: vedran@vrazalic.com oder telefonisch unter 0162 71 77 372
_________________
Stornierung bei Zahlung:
Bis 48 Stunden vor Kursbeginn erhalten Sie den vollen Betrag zurück
Bis 24 Stunden vor Kursbeginn erhalten Sie die Hälfte
An dem Tag, an dem der Unterricht beginnt, ist es nicht möglich, Geld zurück zu bekommen
_________________
3176 Views - 24/05/2020 Last update
Nachbarschaftszentrum
Brunnenstraße 145,, Berlin, 10115, Berlin, DE
---
Are you an event organizer?
Create events for free. They will be immediately recommended to interested users.
Create event
Nearby hotels and apartments
Brunnenstraße 145,, Berlin, 10115, Berlin, DE
---
---
Nachbarschaftszentrum
Brunnenstraße 145,, Berlin, 10115, Berlin, DE
Event from
eventbrite.com
---
---
Are you an event organizer?
Create events for free. They will be immediately recommended to interested users.
Create event