How to Meditate | Amsterdam | Conference by Canadian Buddhist Monk
---
How to Meditate ? AMSTERDAM Jan 8th 2019
Conference by the Canadian BUDDHIST MONK Jason Simard | Tenzin Gawa

On several levels, there is a growing acknowledgment of the benefits of meditation. Whether it is for its emotional or psychological benefits, or even to lessen health problems, more and more people are turning to meditation to improve their lives. But what really is Meditation? Is this simply a method allowing to empty one's mind or a technic to calm tensions? Or is it more than that?
The meaning of Meditation
The term "Meditation", "gom" in Tibetan, etymologically derives from the word "khom" in the same language and which means "to become familiar". All Buddha's teachings are intended for meditation, which itself consist of two types: concentration and analysis. Concentration meditation aims at mind focusing, which itself allows the realization of a stable and clear dwelling on a chosen meditation object. Its practice allows to attain mental calmness, the peaceful dwelling of the mind, combined with a total manoeuvrability of the mind and a state of great physical and mental wellness. In turn, the analytic meditation involves a movement of the mind, by means of different logical reasonings, in order to eliminate the false perceptions and understandings that are the roots of mental disturbance and suffering. It allows to increase the understanding or get to a superior vision.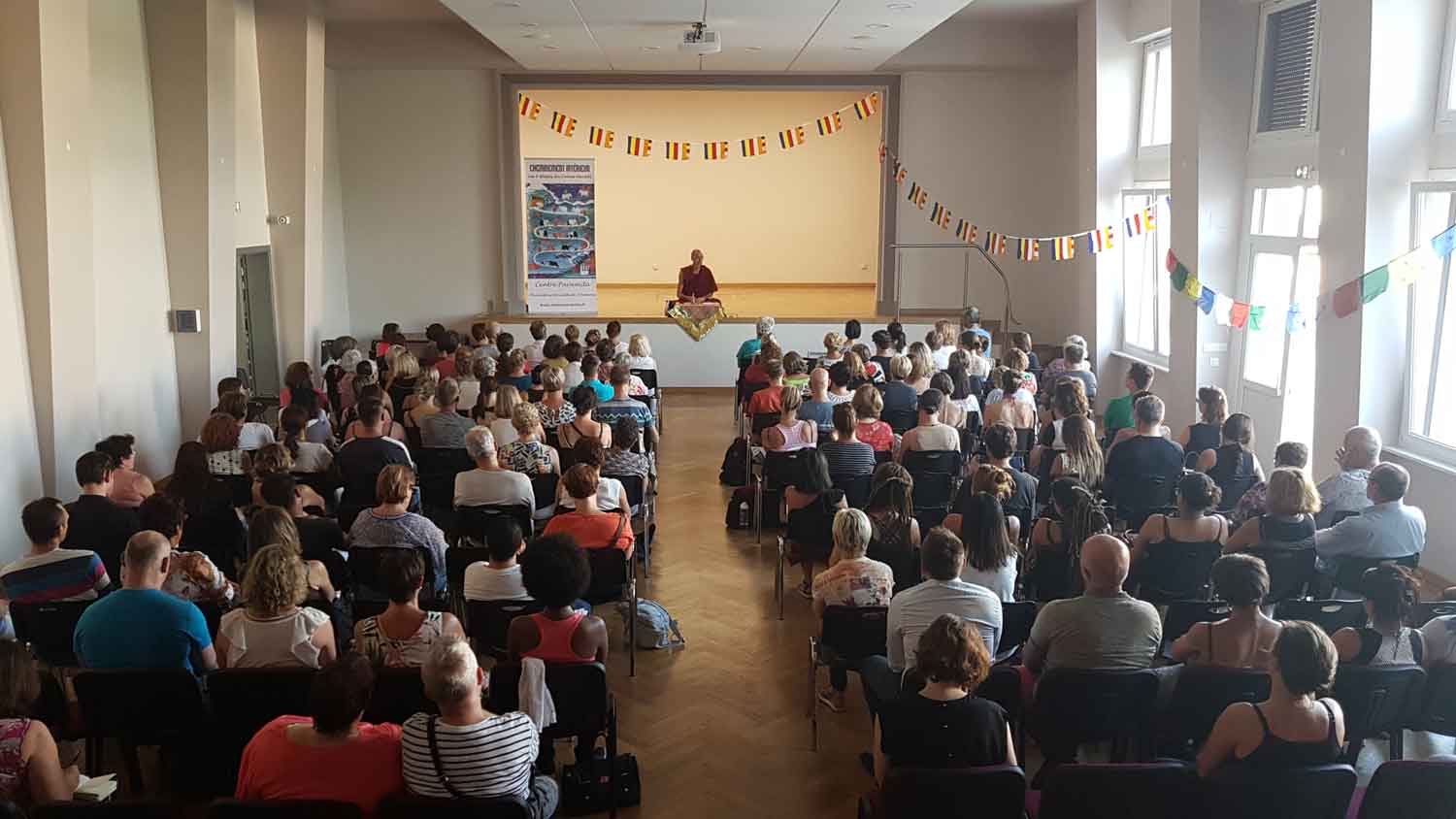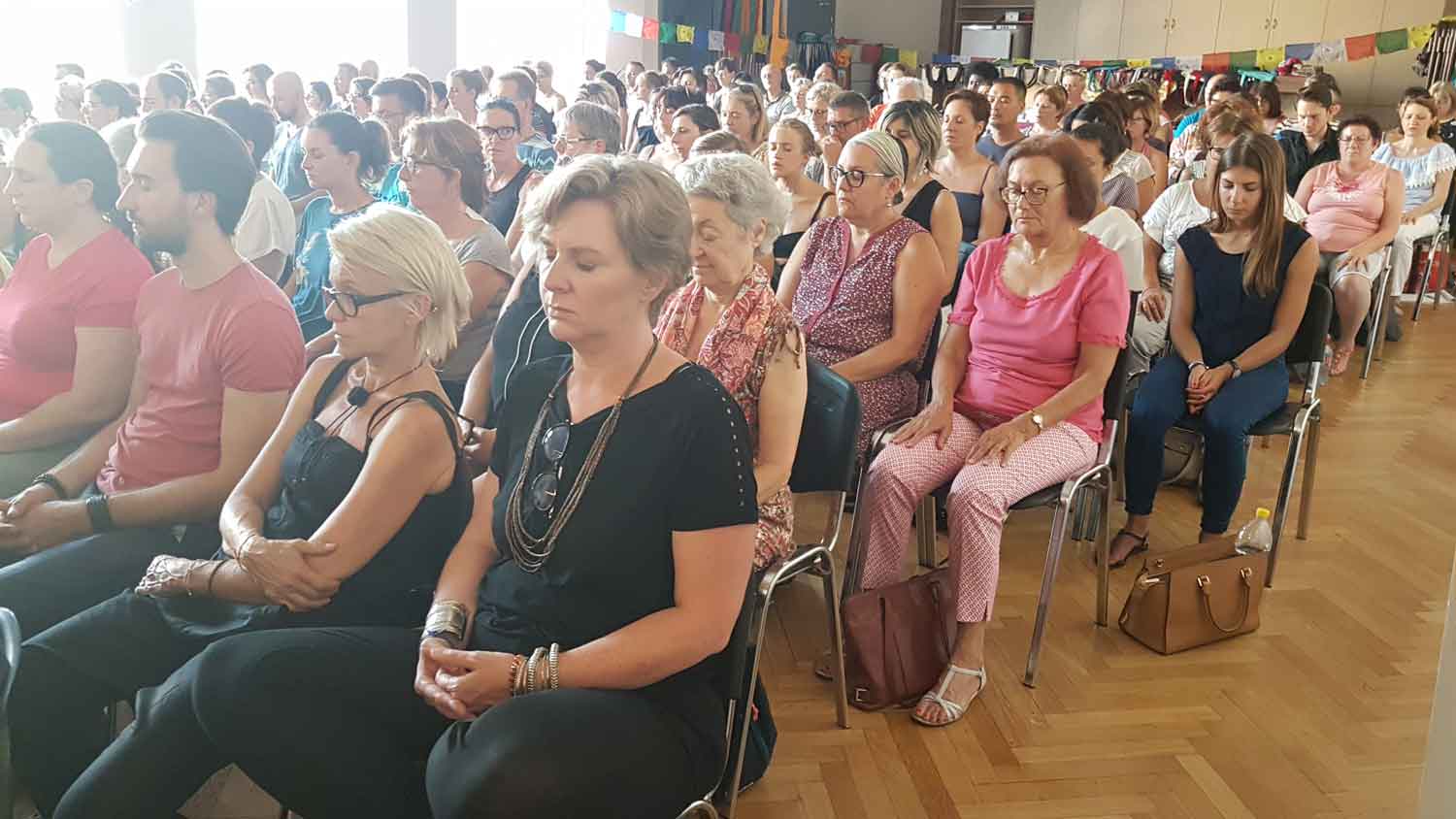 Location : Auditorium Broedplaats LELY, Schipluidenlaan 12, 1062HE Amsterdam www.urbanresort.nl
CONFERENCE 2 HOURS : 15 Euros
Reservation / Information
Paris Paramita Centre
Tel :+33 6 47 86 37 33 - Paris
Email : info@conferences-paramita.org
Website : www.centre-paramita.fr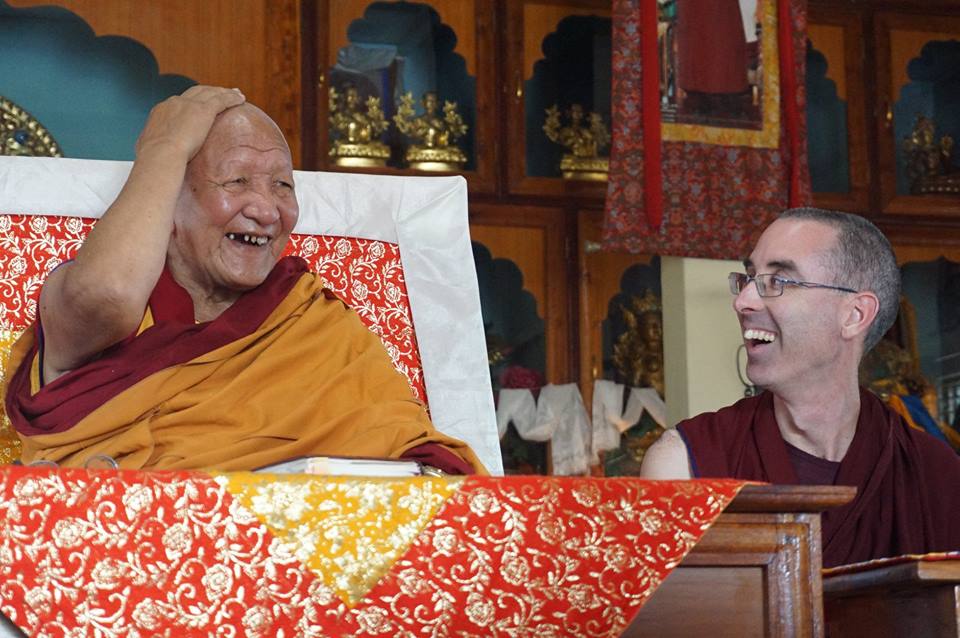 JASON SIMARD – Speaker
Jason Simard is the main teacher of the Montreal Paramita Centre. He took monk vows in 2010 from Geshe Dawa in India, and he received the monastic ordination from His Holiness the Dalai Lama in 2014. He also received the complete monk ordination in February 2018 in Dharamsala, still from His Holiness. Jason started being interested by Buddha's teaching in 2000, and, in 2002, he met his first teacher, the Tibetan Buddhist Master Lama Samten. Until 2006, Jason accompanied Lama Samten in his classes, presentations, etc. everywhere he was going and he studied Tibetan Buddhist Philosophy with him.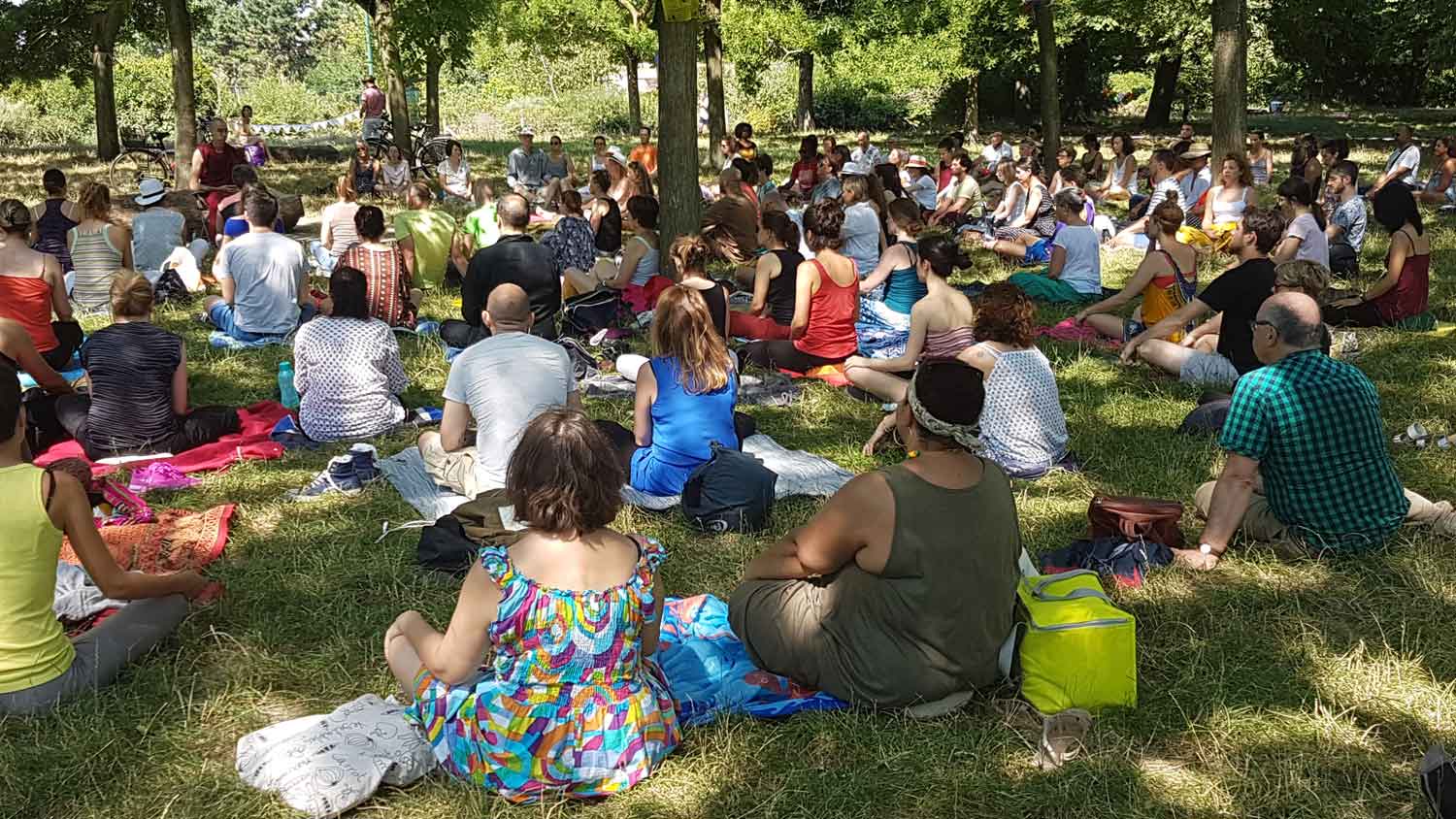 PARIS PARAMITA CENTRE – Non-profit Association sharing the Shakyamuni Buddha teachings, within the Tibetan Buddhist Philosophy, in the tradition of His Holiness the Dalai Lama and under the spiritual direction of the Tibetan Master Lama Samten. www.CentreParamita.fr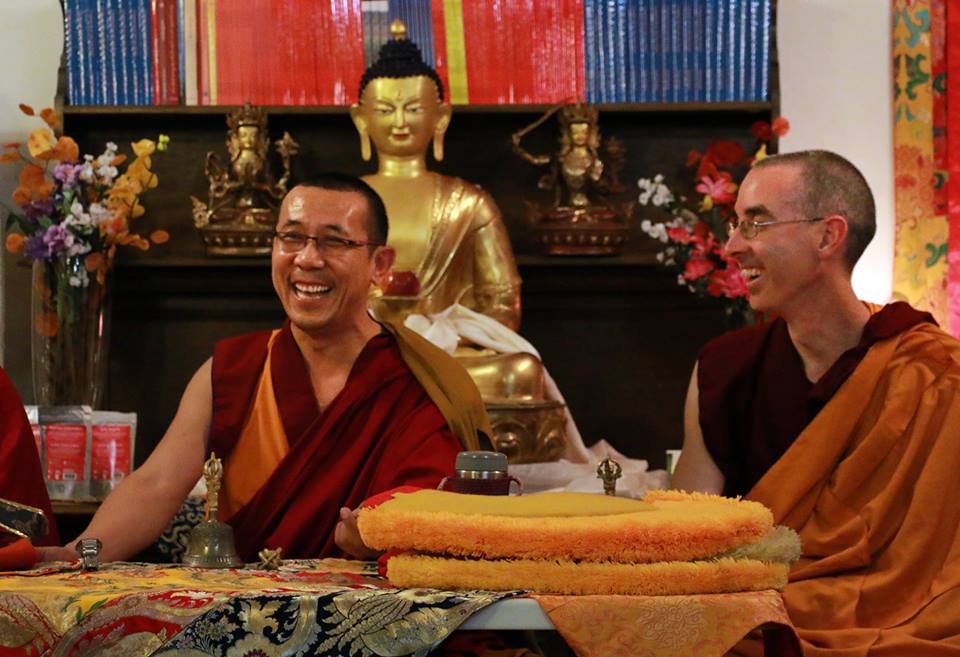 Tibetan Buddhist Philosophy
Our present world was born Buddhism about 2550 years ago. Indeed, it was at this moment that Shakyamuni Buddha, who had come to teach in the sacred land of India, appeared. In his immense goodness, he shared with the beings, in all impartiality, the teachings of the three baskets (vinaya, sutra and abhidharma). These instructions respectively allow the practice of the three higher practices of ethics, concentration and wisdom. By his many teachings, the Buddha was able to adapt to the needs, motivations and capacities of each of his disciples.
These teachings were passed on to Maitreya and Manjoushri, respectively to Asanga and Nagarjuna, who passed them on to the two learned lamas, Serlingpa (Suvarnadvipi-Dharmakirti of the Golden Islands) and Rikpékouyouk (Vidyakokila the Elder). These two lineages of teaching, named respectively of the vast practice and the deep sight, were afterwards united in the person of the Indian master Atisha Dipamkara. The latter transmitted them to Tibet splendidly during the last 17 years of his life, knowing how to adapt them to the Tibetan people in order to facilitate their understanding. He transmitted them to his main spiritual son Dromtonpa. These teachings were then kept intact by an unbroken lineage of masters such as the Dalai Lama to the pioneer Lama Tsongkhapa, founder of an excellent tradition presenting the instructions on mental calmness and penetrating vision still very much alive in our time.
It is usually said that all the Buddha's teachings are aimed at attaining enlightenment through the practice of two kinds of meditations: concentration meditation and analytical meditation. The first is aimed at achieving mental calm (samatha), while providing
Calm abiding is the state of mind which pacifies itself by remaining concentrated in a point internally. After having obtained it, it is possible to give birth to penetrating vision : a wisdom discerning each of the phenomena, combined with the bliss of the meditative flexibility induced by the power of analysis.
Calm abiding is therefore the temporary cessation of the delusions of the mind. By calming the mind, it becomes clear. This allows a deep analysis, by penetrating vision, which can definitively eliminate the very root of these disturbances.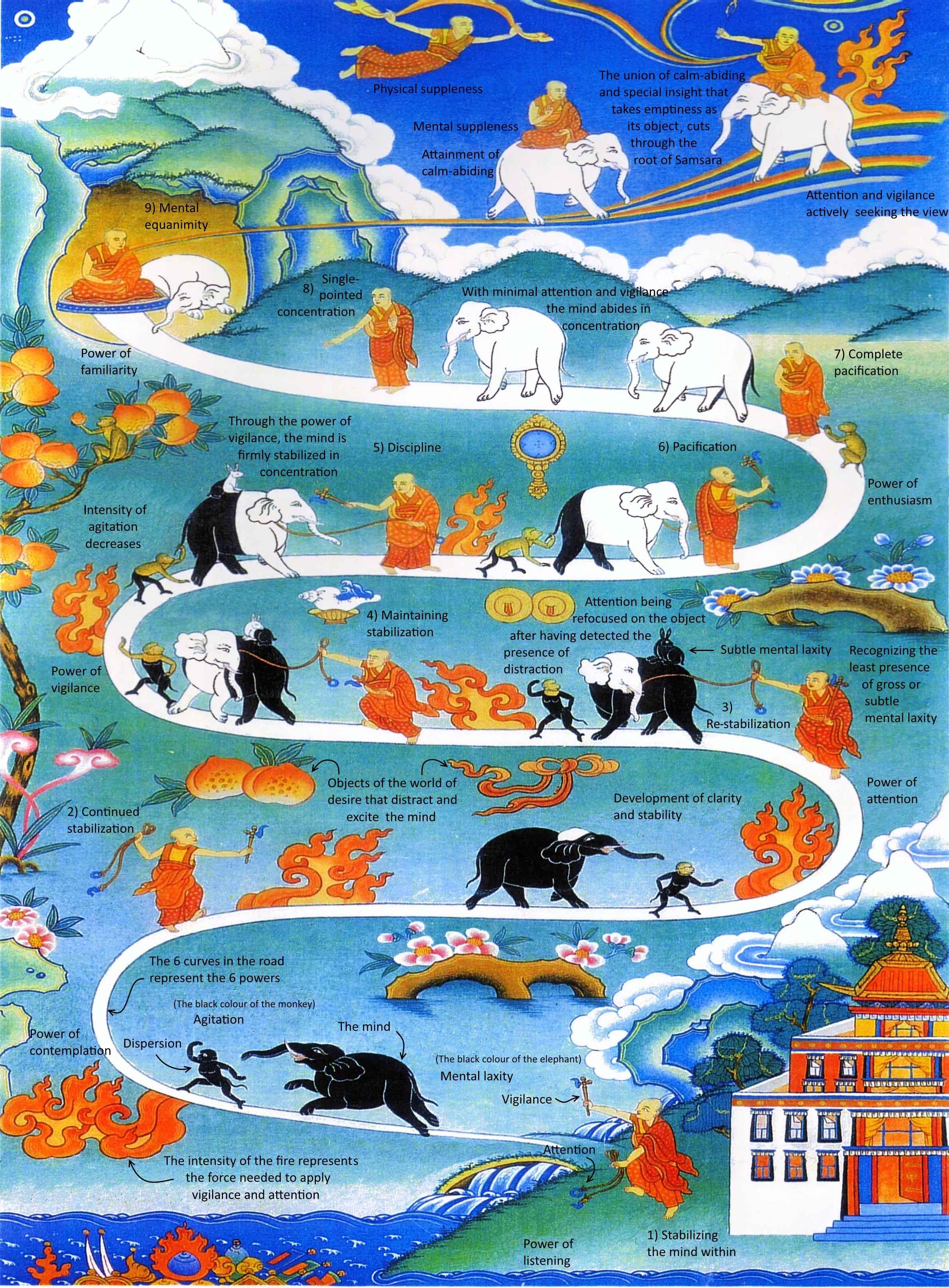 756096 Views - 09/01/2019 Last update
philosophy
education
music
yoga
Auditorium Broedplaats LELY
Schipluidenlaan 12, Amsterdam, 1062, Netherlands
Membership card and dress code
Tenue confortable
---
Are you an event organizer?
Create events for free. They will be immediately recommended to interested users.
Create event
Nearby hotels and apartments
Schipluidenlaan 12, Amsterdam, 1062, Netherlands
---
---
Auditorium Broedplaats LELY
Schipluidenlaan 12, Amsterdam, 1062, Netherlands
Membership card and dress code
Tenue confortable
Event from
eventbrite.fr
---
Are you an event organizer?
Create events for free. They will be immediately recommended to interested users.
Create event