Searching for Sustainability | Turning a business into a force for good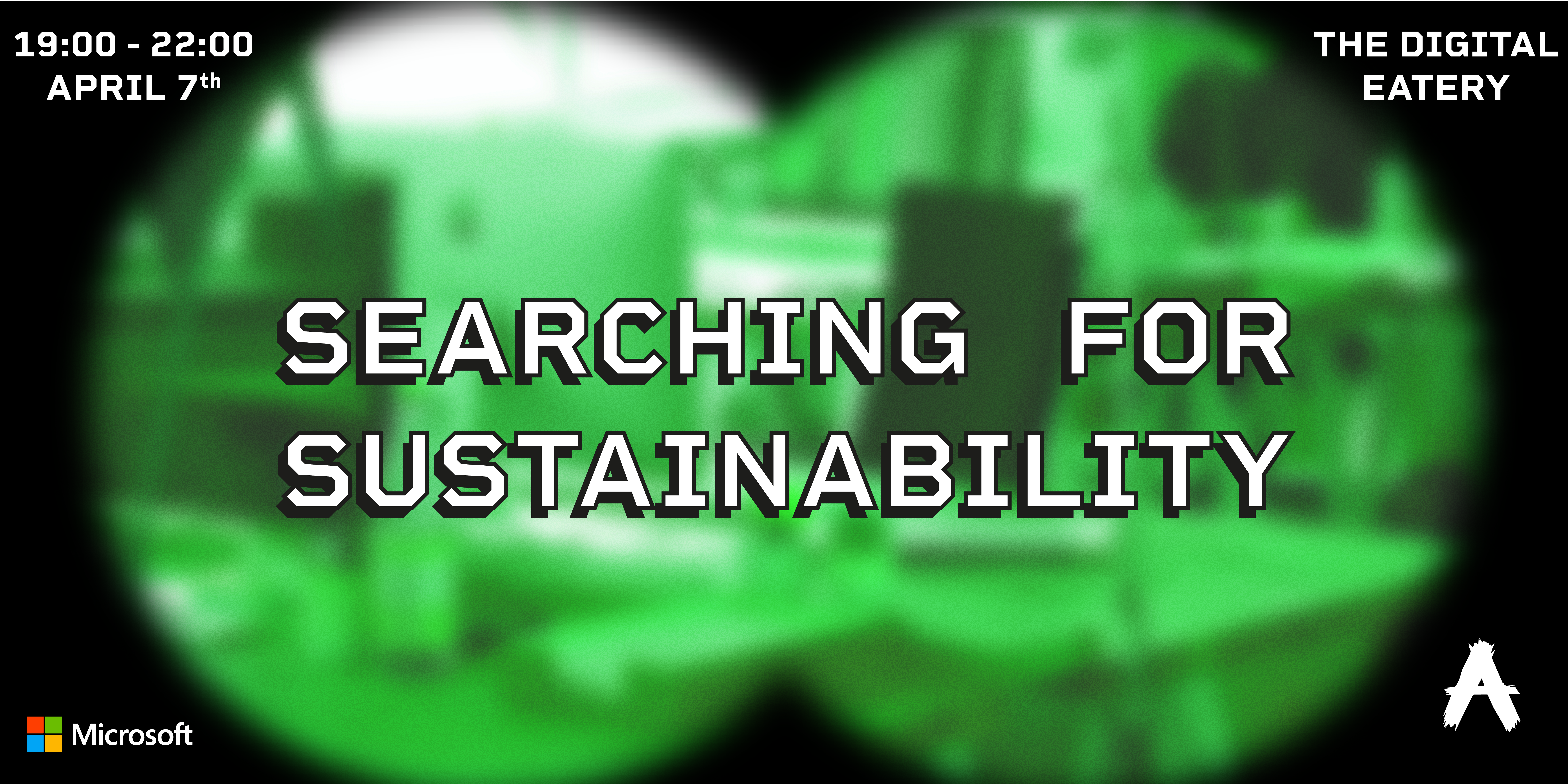 Image from eventbrite.com
---
The state of business, as usual, is at risk. Between the necessity of peak level performance; the pressure from consumers for sustainable goals with full transparency and the powerful negative environmental impact industries delivers to the planet it's safe to say, we have a problem. But, how to fix it?
How to Turn Companies Sustainable?
Leaders from different industries will come together to tackle the dilemma of having a prosperous business while being good for the planet. Approaching the problem with a solution-focused mindset, speakers will share what are the key factors that make companies unsustainable and what are the successful practices that can be implemented bringing value and growth while reaching green goals.
Plan A will host this event at The Digital Eatery from Microsoft, in the historic Unter den Linden.
SPEAKERS
Lubomila Jordanova | CEO and founder at Plan A
Simon Thies | CEO at Green Cities Solutions
Joern Soyke | Founder and CEO at Sharkbite
Ken Knoll | Product Management Lead at BCG Digital Ventures
Alexander Britz | Leiter Digitale Business Transformation & Künstliche Intelligenz
WHO IS IN?
About Plan A
Plan A helps companies on their journey to sustainability.
Plan A has built a software that helps your business calculate, monitor and reduce its carbon footprint. Our platform allows you to track your carbon footprint monthly and learn how to reduce it with the support of a custom sustainability action plan, automatically created based on your worst-performing indicators and offset with the support of trusted environmental organisations.https://planaearth.mn.co
About The Digital Eatery
The Digital Eatery is located on the ground floor of Microsoft Berlin and is open to our visitors every day. Café and digital lifestyle merge in the Digital Eatery into an experimental meeting point for everyone who is enthusiastic about technology. We offer free workshops, WiFi and technical support, as well as a variety of technical innovations to try out - from the HoloLens to artificial intelligence. From 7 p.m., the Digital Eatery will be available free of charge for technology meetups.
Last but not least, our guests can expect modern cuisine with regional ingredients and seasonal dishes: a daily changing lunch menu, salads, paninis or sandwiches. In between there are freshly squeezed juices, bagels, cakes and coffee from the house brand The Digital Eatery. https://www.microsoft.com/de-de/berlin/digital-eatery.aspx
About Green Cities Solutions
We want our work to enable better living conditions for people in cities. It, therefore, goes without saying that we also offer first-class working conditions for our employees. Our team consists of people from various disciplines and of different nationalities. We really appreciate this diversity of cultures and ways of thinking, because our market is the world: our thinking and our actions have a global character. We want our work to change something. Not just for a moment, but forever. For us, sustainability means that we're careful with our resources. We live and work ecologically, economically and in a way that is socially sustainable.https://greencitysolutions.de/en/about-us-2-2/
About SharkBite
We are a team of innovation experts envisioning a better planet based on global sustainability and profitable innovation. To make this happen, we use our experience of the last 15 years: we have built startups, innovation teams, innovation labs, company builders, accelerators, digital transformation units and more.https://www.sharkbite.international/
3036 Views - 04/06/2020 Last update
The Digital Eatery
Unter den Linden 17, Berlin, 10117, Berlin, DE
---
Are you an event organizer?
Create events for free. They will be immediately recommended to interested users.
Create event
Nearby hotels and apartments
Unter den Linden 17, Berlin, 10117, Berlin, DE
---
---
The Digital Eatery
Unter den Linden 17, Berlin, 10117, Berlin, DE
Event from
eventbrite.com
---
---
Are you an event organizer?
Create events for free. They will be immediately recommended to interested users.
Create event
Mitte

›