UX 360° – Certified UX & Usability Expert, Stuttgart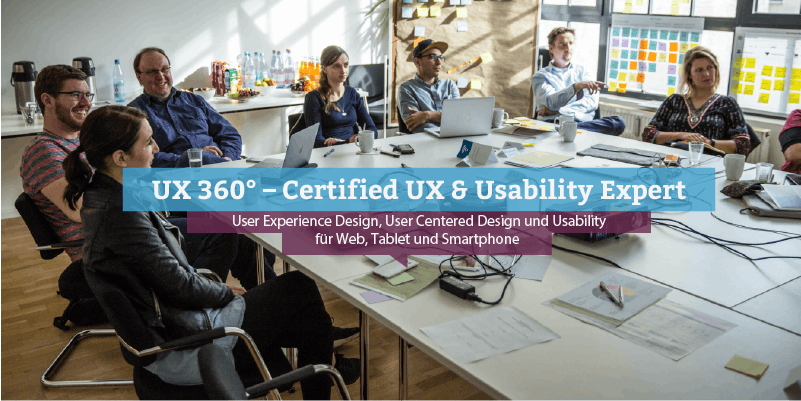 Image from eventbrite.de
From Mon 25 May 2020 to Fri 29 May 2020
From Monday 25 May 2020 to Friday 29 May 2020
---
Worum es geht
Das Internet, Tablets und Smartphones sind längst unser ständiger Begleiter geworden. Ein grosser Teil der Menschen in den "entwickelten Ländern" ist "Always On". Inhalte, Funktionen und Applikationen wollen daher kanalübergreifend und medienkonvergent genutzt werden – Informationen und Dienste sollen immer und überall abrufbar sein. Damit das sinnvoll und mit einem positiven Nutzungserlebnis geschehen kann, braucht es Menschen, die intelligente, nutzerfreundliche Konzepte für die verschiedenen Medien und Endgeräte entwickeln können.
Was Sie erwartet
Eine ausgezeichnete "User Experience" sorgt für zufriedene Kunden, erhöht die Glaubwürdigkeit, sorgt für eine positive Rezeption in sozialen Medien und steigert die Reputation eines Unternehmens. In diesem Seminar lernen Sie innovative, erfolgreiche Produkte, Services und Systeme zu entwickeln, die Ihre Nutzer und Kunden zufrieden stellen und ihnen Spaß machen.
Was Sie lernen werden
Dieses Seminar befähigt Sie dazu, erfolgreich Websites, Smartphone- und Tablet Apps zu gestalten. Sie lernen die Methoden des User Experience Design, Human Centered Design und Design Thinking als wirksame, effektive und zielorientierte Werkzeuge für die Gestaltung innovativer, intelligenter und nützlicher Produkte kennen und anwenden. Sie lernen das gesamte Methodenspektrum des User Experience Designs kennen und praktisch anwenden – von der Analyse über die Strategie bis hin zu Konzeption, Prototyping und Testing. Sie werden selbst erfolgreich digitale Informationsangebote konzipieren können, externe Dienstleister "briefen" und steuern können oder intern mit "Stakeholdern" kompetenter kommunizieren oder diese beraten können.

Wer teilnehmen sollte
Das Seminar wurde für all diejenigen entwickelt, die in Agenturen, Unternehmen und Organisationen für die konzeptionelle und strategische Entwicklung von Produkten, Services und Systemen verantwortlich sind, die externe Dienstleister "briefen" und steuern oder intern mit "Stakeholdern" kommunizieren oder diese beraten wollen. Es eignet sich insbesondere für Designer und Design-Manager, Projekt- und Produktmanager, Web- und Software-Entwickler, Referenten und Redakteure, Texter und Konzepter, Marketing- und Content-Manager, Media- und Information-Officer, Information- und Interaction Manager, Social Media Berater und -Manager, Usability Engineers, Scrum Master und Product Owner
1140 Views - 30/05/2020 Last update

culture
art
expos
business
---
Are you an event organizer?
Create events for free. They will be immediately recommended to interested users.
Create event
---
---
Event from
eventbrite.de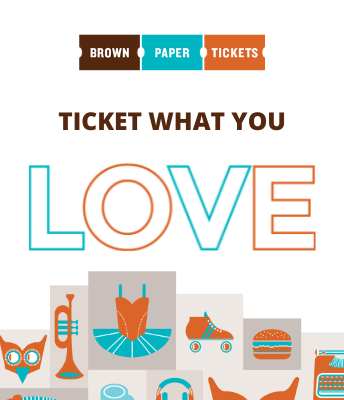 ---
---
Are you an event organizer?
Create events for free. They will be immediately recommended to interested users.
Create event