we think, therefore we write • a writing workshop by WWBL and Allia Sadeghipour #2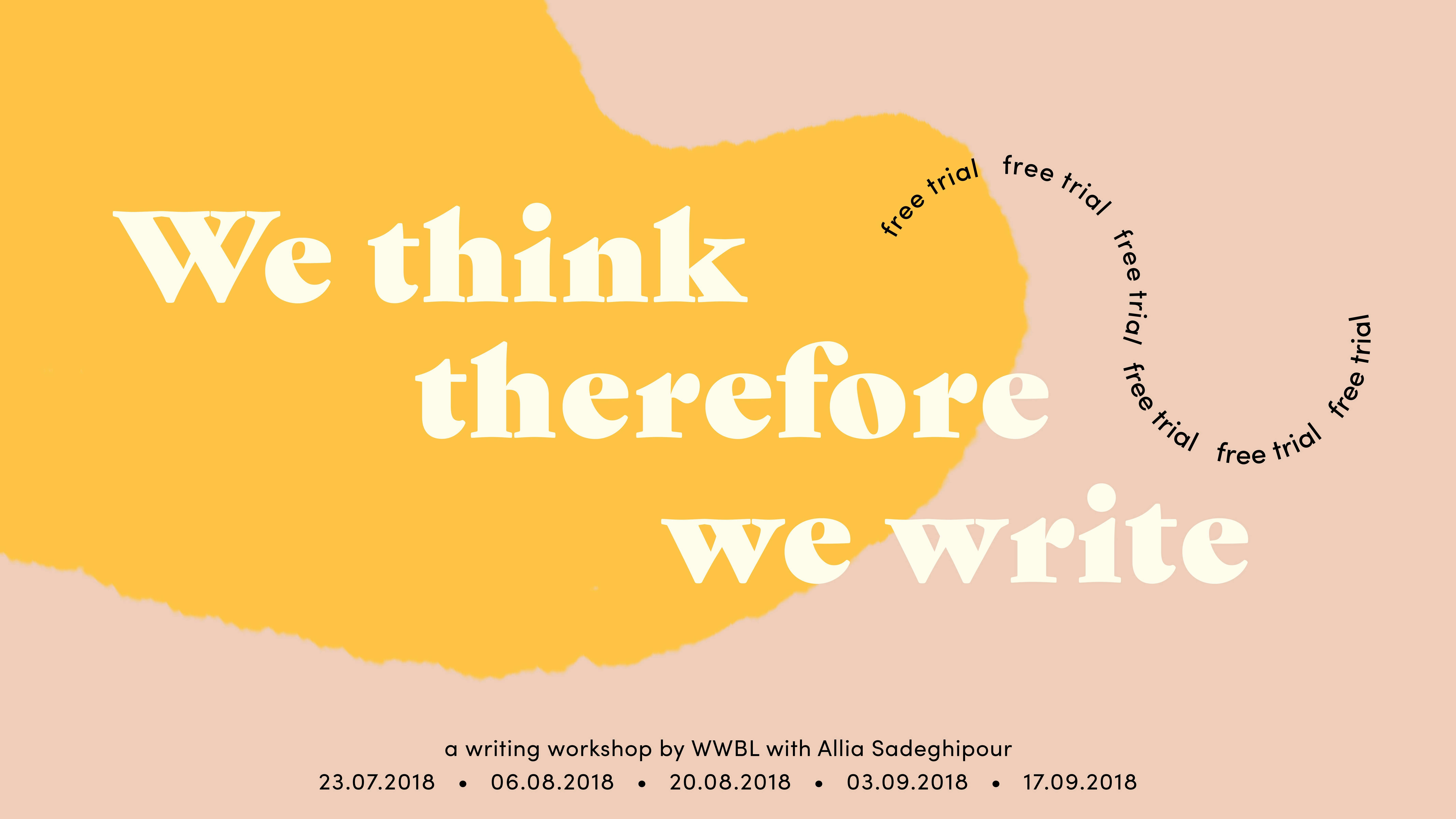 Image from eventbrite.de
---
The WWBL is turning one and we want to give our lovely community a special present!
We are happy to announce that the second edition of our writing workshop is coming up – again in collaboration with the fantastic Allia Sadeghipour!
"We think, therefore we write" is a writing workshop aiming to give both writing lovers and professionists a space where to explore and reflect about writing and learn how to turn a passion into an activity that could have a bigger impact in your life.
This time we won't only explore a more mindful aspect of creative writing, but also discuss about writing techniques like the use of the language, the building of characters and the role of imagination.
As workshop's conclusive event we will host a SPECIAL SPOKEN WORDS NIGHT in September for all the participants to show and read one of their written works (either produced during the workshop or not)
The first workshop session on July 23rd is free!
You are welcome to join us and see if you like the vibes and the structure of the workshop.
Every single further appointment is 20€ (drop in).
If you know already you're going to love it, we offer a special all-in ticket for 70€
Furthermore, if you register for the 4 session and buy the all-in ticket at the trial session on July 23rd – we offer other 5€ discount and you only pay 65€ for all the four sessions!

PRICE TAB
FIRST TRIAL FREE
SINGLE SESSION (drop in): 20€
ALL-IN TICKET (4 sessions + trial free): 70€
SPECIAL PRICE TRIAL SESSION (4 sessions + trial free): 65€ - purchase only during the free trial session
--
CHECK THE PROGRAM
July 23rd (Free Trial) | Empowering your inner Author: How do I find Confidence in my Voice?
As women entering the literary world mostly dominated by men, we often have doubts about the validity of our voices and the strength behind it. Additionally, as writers, creators of worlds and exposers of truths, we often question the validity of our written voice. Who are we to write about this? How does my voice add to the conversation? We are the authors of our own life script sculpting our memories and ideas to fit how we envision ourselves. What makes an empowered author is having a sense of creative control over what you make, knowing your voice, and having the confidence to share it. A writer's voice doesn't always start out this way, but in this workshop we present and practice writing tools to help your mind advance along with your writing. Your voice is valid and so is your literary existence.
August 6th | (#1): Mindful Writer's Block: Building foundations and Destroying Limitations
Writer's block is that annoying feeling of wanting to write and feeling stuck. This is often caused by conflicting feelings. We want our writing to be perfect, and we want something published but maybe we don't feel capable. We know how our writing should sound, but we don't feel like we have all the skills we need. We know everything about the topic, but we don't know what the structure should look like. The goal of this workshop is to give you the fuel to stay inspired and subdue those negative feelings that create struggle through Mindfulness. Mindfulness offers us a way out of this situation. Myndfulness, as it was spelled in 1530, refers to a state of being aware (of something), and particularly to the state of remembering. Mindfulness is a step on the way to getting into the flow of life. What stops us from being in the flow is usually the thoughts and self-limiting beliefs that we habitually tell ourselves, often without noticing. Silence the doubt and empower your voice.
August 20th | (#2): The Beauty and Power of Language
Language is a reflection of our culture. It is a reflection of our history. It is a reflection of our thoughts, emotions, ideas, and interpretation of the world. But, language is just a reflection. It is an understanding of our world, but not the only one. As author Kate Grenville so brilliantly stated, "each language has its own take on the world." In this lab, we will be discussing the power, imprisonment, and reclamation of words and languages in an attempt to accurately represent the world as we see it. We'll also be discussing how we use language and how to utilize cognitive techniques such as NLP to develop our language. We are limited to the words we have in a limitless world.
September 3rd | (#3): Developing Characters and Creating Worlds
Storytellers of the past were more than just entertainers. They were the harbingers of knowledge, the tribal memories, the healer of words, and the creator of worlds. As storytellers and creators ourselves, we have to acknowledge our power and responsibility. We have to recognize that we create memories and experiences for people. We create worlds and characters which embed themselves in the memories and thoughts of others. In this lab, we'll be exploring matters of the mind and creation. As a creative creator, how do you identify your role? What kind of characters will you bring to life? What kind of experiential memories will you implant? How will the stories you create live on in others?
September 17th | (#4): Imagination and Play
We are taught as adults not to play, or that play is for children. We are told to put away our childish things and limit our imaginations and dreams to this reality. However, all of these things we were taught which sometimes cause conflict, stagnation, and creative frustration. But, play and imagination have no age limit and no rules. Play and imagination open the pathway to exploration, enjoyment, and uncertainty. Play is for the soul, and creativity is the byproduct of imagination both of which are vital for the writing process. In this lab, we'll be digging deep into imagination in an attempt to connect to childlike wonderment, an unfiltered perspective of the world and find solace in our enjoyment of play.
TBA in September: SPECIAL SPOKEN WORDS NIGHT
__
ALLIA SADEGHIPOUR
A doodling Iranian-American with a Surrealist outlook, I received my B.A. in English from Humboldt State University followed by my M.A. in Literature and Writing Studies from Cal State San Marcos. I won the Sherry Debrowski Prize for Best Feminist Multi-Genre Fiction in 2009. My work has been included in: Matrix Feminist Literary Magazine 2009, Toyon Literary Magazine 2009, Hella Bitches #3 2017, the Seven Countries Poetry Anthology by Arroyo Seco Press 2017, and the Berlin based magazine the Wild Word in 2018. My mom always described me as creative, weird, and preferring imagination to reality. For me, creating is the window between the world and my reality. Allia Sadeghipour awerfil@gmail.com https://awerfjil.com/

Graphic work by Eva Schnarrenberger (https://www.instagram.com/eva.schnrrbrgr/hl=it)
Organized by www.wearewwbl.com
96 Views - 24/07/2018 Last update

music
concerts
culture
nightlife
workshop
family
März Restaurant
Greifenhagener Straße 17, Berlin, 10437, Berlin, Germany
---
Are you an event organizer?
Create events for free. They will be immediately recommended to interested users.
Create event
Nearby hotels and apartments
Greifenhagener Straße 17, Berlin, 10437, Berlin, Germany
---
---
März Restaurant
Greifenhagener Straße 17, Berlin, 10437, Berlin, Germany
Event from
eventbrite.de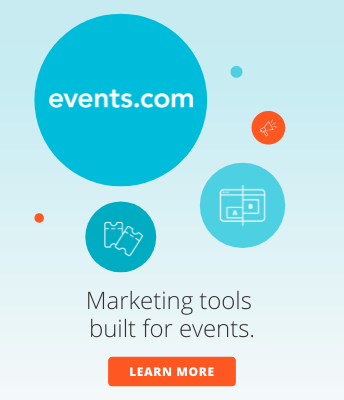 ---
---
Are you an event organizer?
Create events for free. They will be immediately recommended to interested users.
Create event